.
.
Q: How do I compare two workers of the same type but different levels?
A
: When an applicant comes in looking for a job, you can easily compare them to your current Worker.
Here is an example of a Blacksmith applicant. In-game, you can click on "View Current" to see the differences between
their stats and the stats of your current Worker.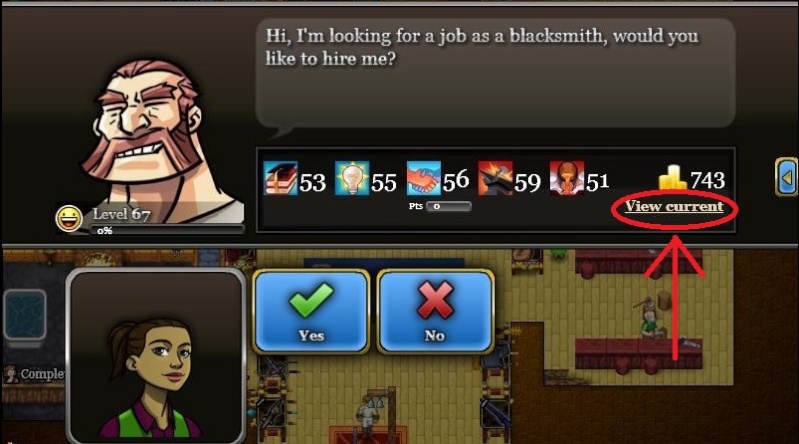 Below, you see an example of the current Worker. You can switch back to the applicant by clicking "View applicant" and you can continue to switch between them.
Notice that the Stats have changed quite a bit. Some are lower than the applicant's, and some are much higher.
Q: What do the Stats mean?
A
: I suggest reading through This S&P Wikia Article for a full understanding of the Stats.
Q: Is there a formula as to how many points a worker will gain each level?
A
: Yes. This is explained at the end of the S&P Stats Article. (Yes, The same one I just sent you to.)
A very quick look at what Stats do:
Learning:
Helps Workers to level faster

Cooperation:
Gain Co-op points faster
Innovation:
Research faster
Primary and Secondary Profession:
Workers finish Items faster
(
This Q&A is a work in progress. Please reply with any questions you have that are not answered in the Wikia Article and I will try to find the answer.
)
.