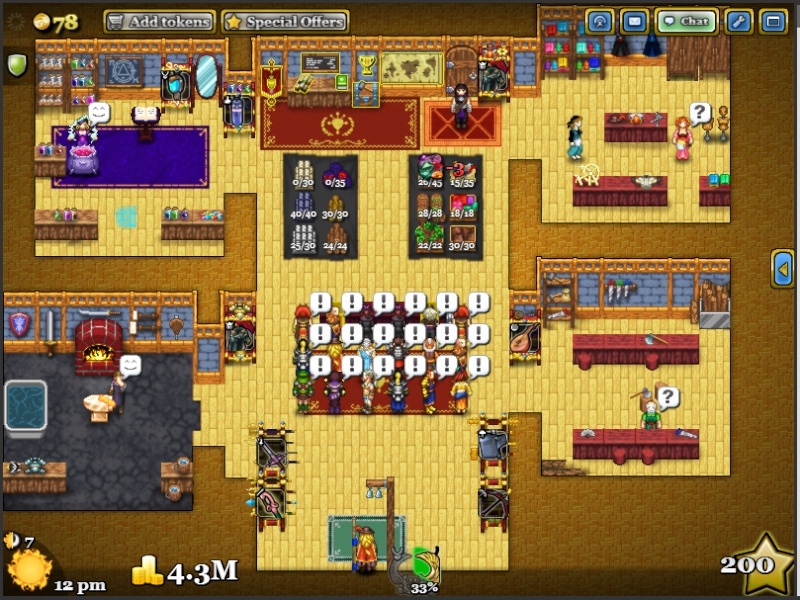 These people with the exclamation points have
all
failed the quests I sent them on. They came into my shop over the course of a couple of weeks(Game Days) and stood in line to tell me of their failure. I made sure to click anyone with a smiley face.
That's right, they spend 24 hours attempting their quest before giving up, but if I don't acknowledge them, they will come in day after day after day to wait to tell me that the failed miserably.
If only they had this kind of dedication when it came to their quests... they wouldn't still be waiting

P.S. The failed quest-goers took up all of my floor space so the people wanting to come in and buy things got stuck in the doorway, there are at least 2 of them in this picture.